Expert plumber Josef, one of our mechanical gurus, proficient at detecting leaks, offers a bit of in-office plumber training to another team member before heading out on a leak detection plumbing job. Josef demonstrates how to detect pipes using a 5600 SI Locator and a Model 3300 'PC' Energizer, both manufactured by Goldak.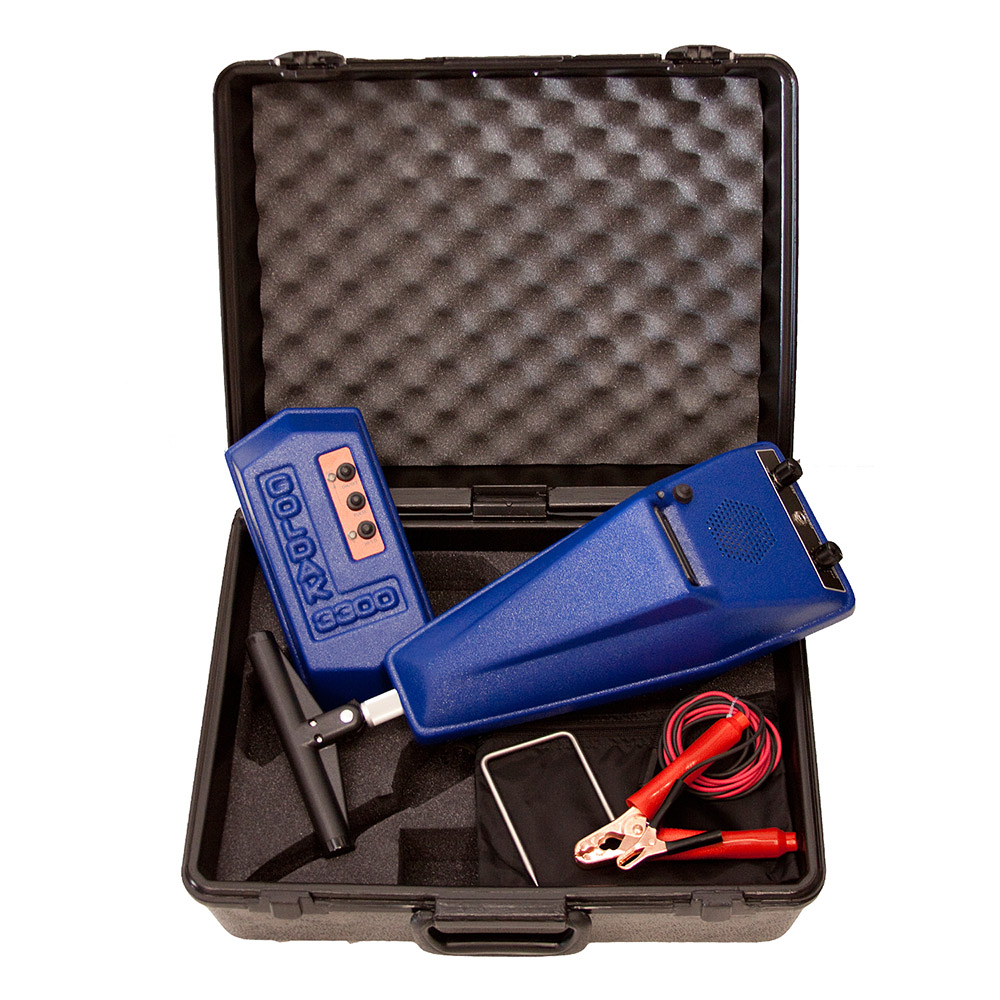 With this line indicator, and line energizer, our experienced plumbers can trace a water line, prior to doing any excavations. This helps considerably when dealing with leak detection, and water line replacement. Even if many other pipes, or even sewer lines, run parallel, or are nearby, the line energizer will make only one of our choosing trigger the indicator. This allows us to easily separate pipes from one another, and identify only the line attached to broken pipes, so we can do spot repairs and repipe replacements only where necessary.
Many industries find these tools by Goldak to be quite useful, but as I'm sure you can imagine, any profession which may involve excavation of underground pipes, knowing exactly where the broken water lines trace underground, is how we help our customers save money, by keeping plumbing costs as reasonable and affordable as possible.