We're excited to support the upcoming Jazz on the Green, hosted by Friends in Deed, Pasadena, as featured by the Pasadena Outlook Newspaper, at the historic Castle Green. The venue is gorgeous, and the time of year is perfect for live jazz music, food & drink, seeing old friends while making new friends. Of course, it's all about the Jazz at this event, and this year won't disappoint. Mr. John Pisano, Mr. Gene Bertoncini, and Mr. John Leftwich will share their Jazz music.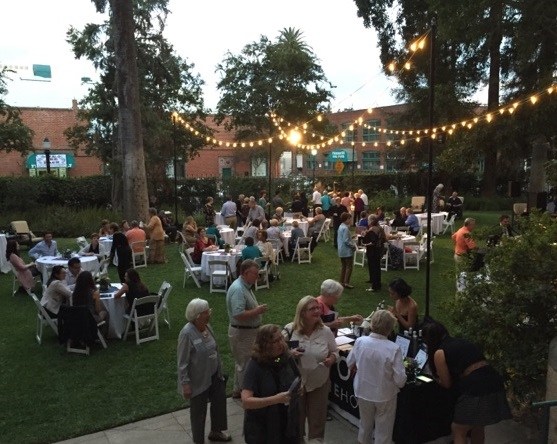 John Pisano is a straight-ahead jazz guitarist who has recorded and toured the globe. Gene Bertoncini is one of the pre-eminent jazz guitarists active today, his fluid technique and lyricism have won him international praise and accolades. John Leftwich is a classical guitarist who has performed with a wide variety of musical luminaries.
We're most excited because of the good works provided by Friends in Deed, Pasadena. As a family owned and family operated company, we know where our success comes from. This is why we're grateful to our community, and why we're always looking for ways to give back. The event is a perfect time to do just that, while also enjoying ourselves, too.
A silent auction will offer patrons additional opportunity to help some of the most vulnerable residents of greater Pasadena — homeless and at-risk individuals including women and children. This event will directly benefit all of our programs which include The Bad Weather Shelter, The Women's Room, The Food Pantry, Norma's Nook, and our Homeless Prevention Program.
For more information, visit friendsindeedpas.org or contact Friends In Deed, Pasadena at (626) 797-2402 or friendsindeedpas@gmail.com. Tickets and sponsorships for the event are available online.
We hope to see some of you there with us!