Happy National Day of Prayer!
As part of our commitment to our community, we dedicated today to creating peace in the world. Some of our expert plumbers attended an outstanding event, the 44th Annual Pasadena Mayor's Interfaith Prayer Breakfast, hosted by Friends in Deed, Pasadena, at the Pasadena Convention Center. We were happy to see some familiar faces, as well as meet new folks as well.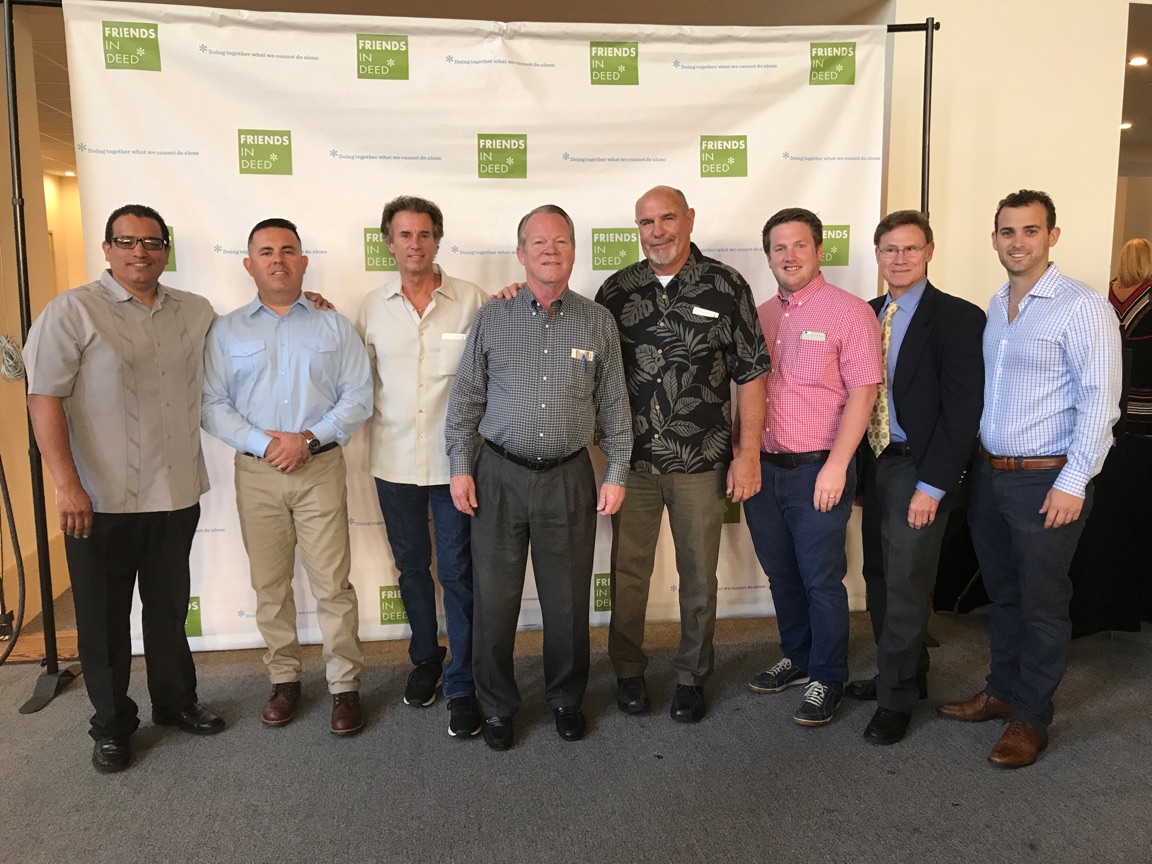 Juanita Flores from Beven and Brock
When we first became aware of Friends in Deed, they really impressed us.  We sat down with some of their leadership, and they showed us just how fiscally responsible they are, how much they give to our community with every donation, and what their plans are in the near future. We loved what they did, so we committed to becoming a sponsor.
The event drew together speakers from a variety of backgrounds, and religious leaders from many faiths: Catholic, Jewish, Muslim, Christian, and Buddhist leaders participated. We were so moved by the cause, and the success of the event, we wanted to let our loyal customers know just a bit more about Friends in Deed, their goals, and how you can participate as well.
Now that we've followed through with our sponsorship, and philanthropic promises, and we've come to know Friends in Deed even more, what really stands out to us is the way Friends in Deed seeks to bring everyone together, as one, to create peace in the world. They do this by helping to fight hunger and homelessness, and that starts within our own local community.
Their mission is, "to alleviate the effects of poverty, to encourage self-sufficiency through the collective efforts of congregations, individuals and community organizations and to promote mutual support, understanding and collaboration within the faith community."
If you'd like to join us in our commitment to our community, and join many generous people from many different faiths, and religious backgrounds, we'd love to direct your attention to Friends in Deed. In particular, volunteers are needed for the Women's Room, so if that sound like something you'd like to do, please let them know.
Thank you for joining us in prayer, in faith, and in dedication to service to our community. Thank you for joining us in creating peace in the world on this National Day of Prayer.
Breathe in power, and breathe out kindness. And always remember, we are all as one… all religions, all faiths, and all people matter.