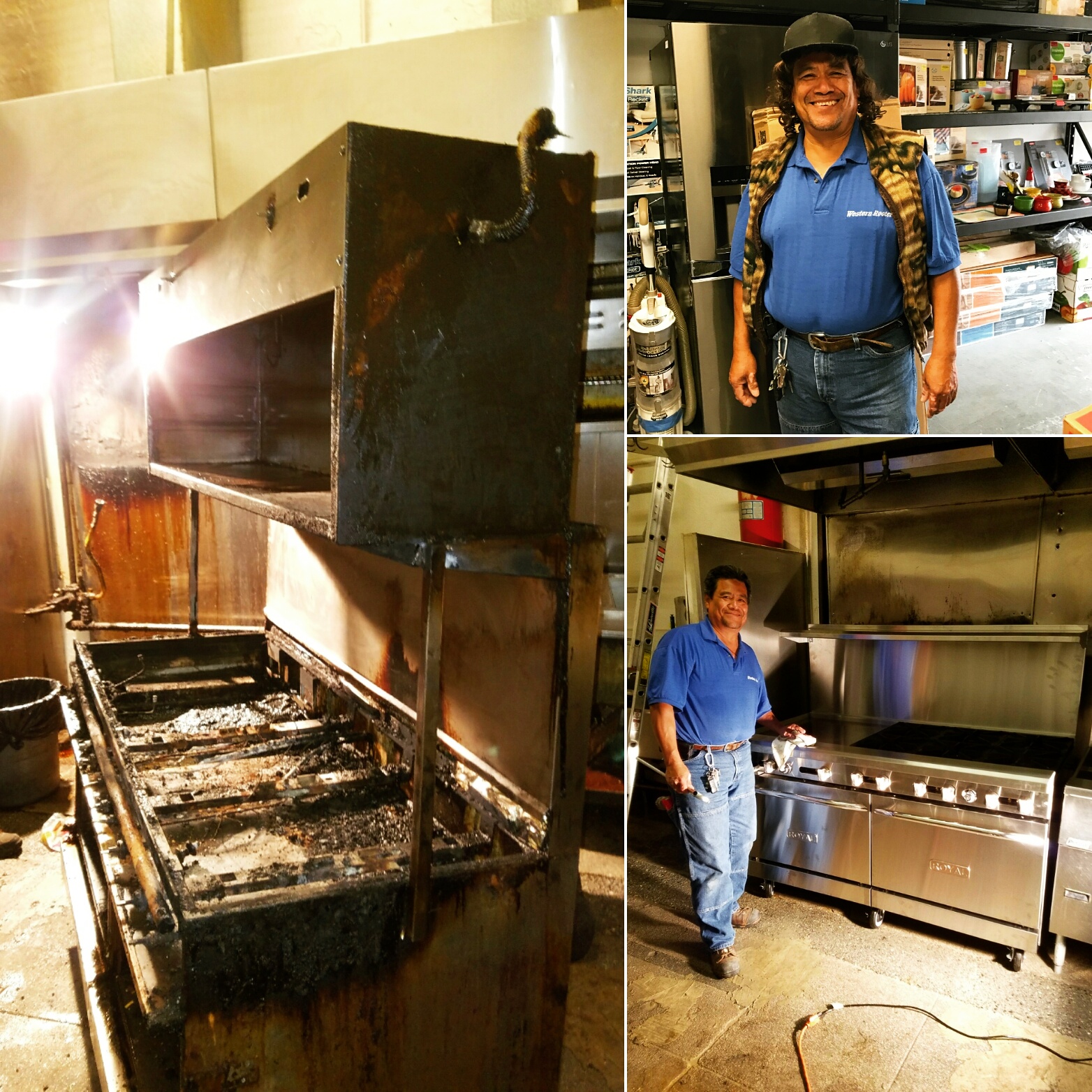 Far left: the fire damage that was done when the appliance malfunctioned during a gas fire emergency. Notice this unit is completely unserviceable. Bottom right: plumbing expert Cesar puts the finishing touches on the new gas oven. Top right: that same day, Cesar was trying out a new haircut. We think the locks look good on him, what do you think?
One of our master plumbers saved the day for the Casa Del Rey restaurant in Sierra Madre after a gas fire emergency yesterday!
They had a natural gas emergency. One of their gas appliances malfunctioned and caught on fire, in a bad way, and they were forced to shut down!
Fortunate for Casa Del Rey, our big hero Cesar was available to put out the gas fire. He also replaced the faulty gas oven with a new one, on the same day.
We're happy to say, after a minor setback, the Casa Del Rey restaurant is officially open for business again today. Big thanks to Cesar!
We're proud to have Cesar on on our team, and we're happy to have the opportunity to be of service.
If you ever have a plumbing or gas line problem, please don't hesitate to let us know, call us anytime:
(626) 448-6544