We'd like to show gratitude to Milwaukee Tool on this Tool Tuesday! Thank you for your top quality tools, they allows us to do our best quality plumbing work, especially when we're handling copper pipe installation!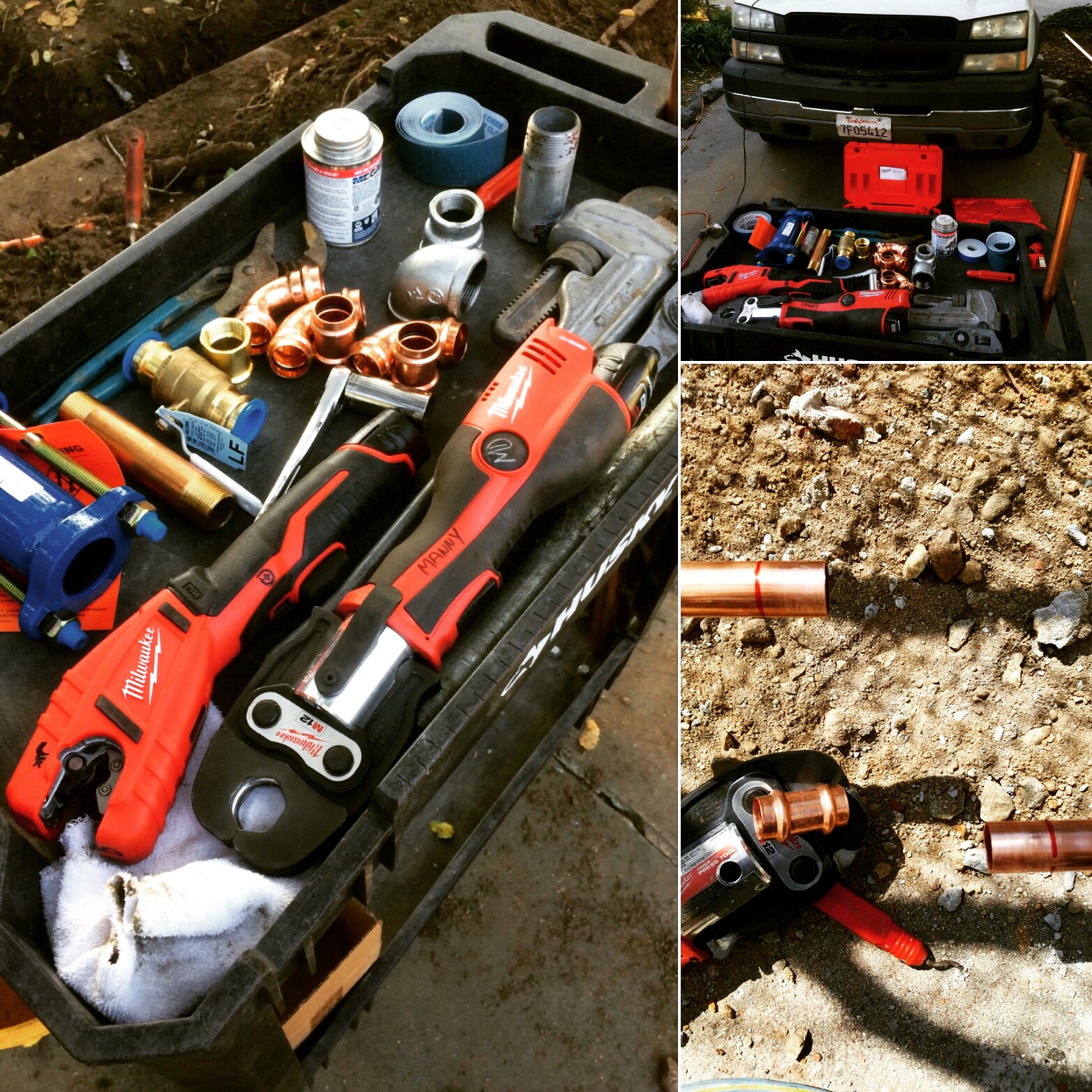 Left: Milwaukee Tools on display, the M12 Force Logic Press Tool, and the M12 Cordless Copper Tubing Cutter. Right Top: work station on location. Right Bottom: the Force Logic Press Tool used for copper pipe installation.
Seen here is a Force Logic Press Tool, and a Cordless Copper Tubing Cutter, both are M12 models to be specific. You can see the press tool in action in the lower right image.
While it may look like any average power tool, and certainly the tubing cutter is pretty straight forward, but in the plumbing world, the press tool is a bit of a game changer!
When completing a hot water heater replacement, or installing a new tankless water heater or handling the installation of copper pipes, this press tool simplifies what is otherwise a cumbersome solder process. By using these tools, we can  get the job done right, to work faster, and with no mistakes. Why work harder when we can help our customers save money by working smarter?
If you'd like one of our master plumbers to handle a copper re-pipe, or any kind of plumbing service call, don't hesitate to let us know. Our plumbing experts, with their specialized power tools, are happy help any time.
Give us a call at (626) 448-6455.